eCommerce Data Management
We provide a wide range of eCommerce Data Management Services
eCommerce Data Management Services
Every business or eCommerce company has data. The data ranges from product information, team messages, analytics information, and customer service comments. All this data must be stored appropriately. Hence, the need for data management, which is a collection of processes and practices that give your business control over data resources.
Data management is crucial to online business and eCommerce websites as it pinpoints prospective customers and the best strategy to push them into making a purchase. This means it makes shopping faster by providing meaningful information about customers. Quality data management determines the growth and long-term success of any eCommerce business.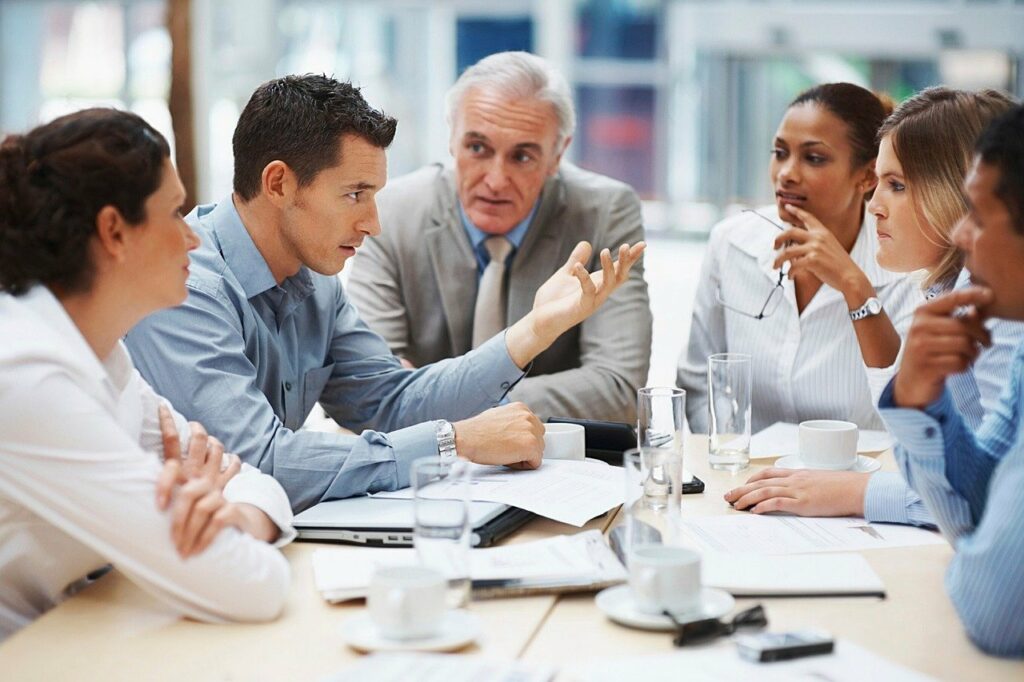 Our eCommerce Data Management services include
Hardcopy Product Catalog Conversion
PDF Product Catalog Conversion
Web-Based Product Catalog Conversion
Update Product Information
Why outsource eCommerce data management to Digitocus?
Interestingly, eCommerce data management is not a quick task. It takes time, energy, and skill to arrive at accurate and quality data management. It is a part of ecommerce product data entry services as well.
As a large-scale data digitization service company, we offer the best quality eCommerce data management, including ecommerce data entry, for industries. We have a team of eCommerce outsource service experts with many years of experience working on various businesses or niches.
Our team researches your business to understand and analyze your target audience carefully. Then we provide the business format that suits your business niche and deliver within a quick turnaround time. Here are all the benefits and perks you receive by choosing Digitocus for e-commerce data management:
Our team commits to accuracy and perfection.
We have experience working with clients around the globe.
Digitocus serves a plethora of industries, including yours.
Our end-to-end data solutions for eCommerce product data management encompass popular platforms like Amazon, eBay, Magento, Shopify, BigCommerce, and WooCommerce.
Data taxonomy is not something one can leave out during eCommerce data management. Our specialists can easily classify your product data and make sure that, as a client, you have a better taxonomy. Developing the right taxonomy involves developing quick navigation and a complete view of product information.
Product Data Cleansing and Deduplication
The team at Digitocus is an expert at conducting periodic cleansing of your data and also removing duplication. This measure is taken to eliminate variable data that can discourage your customers in any way. We know the best ways to help identify matching products across the catalog and remove duplicates efficiently.
Normalize and Enrich Product data
Digitocus professionals are ideal to outsource ecommerce data entry as they can normalize multiple sources with strict attention to requirements and alignment. You can always expect a high-quality outcome from our team of experts due to their strong track record and experience. The Digitocus team can also enrich your product data, inspire your customers to make a purchase, and generate sales.
Why do you need Digitocus' eCommerce data management service?
If your eCommerce venture needs to save costs, then outsourcing your data management activities to Digitocus is the best solution. Not only do we employ strategies that save you the cost of doing it in-house, but there are other benefits. Once you contact us and hire a custom team based on your requirements, there will be no need for labor costs. Furthermore you can even save on infrastructure since we serve you better at a reasonable price.
24/7 Professional Support
Unlike many eCommerce data entry services providers, Digitocus believes in 100% transparency with its clients. This is why we guarantee you a high-quality output in case you choose to work with our data management specialists. Instead of receiving subpar data due to the lack of expertise in your in-house team, try our experienced team. Digitocus, which is a renowned company for e-commerce data entry in India, assures you of 100% data accuracy.
Simplified Catalog Management
Catalog management is the need of the hour if you want to improve your eCommerce data management. Managing catalogs might help you stay ahead of your competitors and gain an upper hand, which is difficult most of the time. This process involves strategizing, organizing, and standardizing product information. This is why our focus at Digitocus is on simplifying catalog management as the most pressing need of your business which is a part of ecommerce data entry. Our talented professionals can handle your cataloging needs like a perfectionist.
Data management without following the right protection standards is dangerous and highly unsafe. That's why Digitocus provides stringent protocols to guard your confidential product information safely. Our team is well-known in the field of ecommerce data entry in India. They also have experience in handling sensitive data, takes all the necessary precautions to prevent data breaches. Even if there is a slip, our team has corrective measures for rectification right away.
Are you still sitting idle when you could be making substantial profits with Digitocus? Choose us to connect your business to larger sales right away by opting for our eCommerce data management.
More about our Data Management Services
Frequently asked questions:
Q1. Can Digitocus help an eCommerce business generate more sales?
Ans.  Absolutely.  By employing proper data management strategies, Digitocus can enhance an eCommerce business to reach new heights and increase sales.
Q2. How to test Digitocus and its quality of work before finalizing a project?
Ans. Digitocus is a long-standing data digitizing services provider with significant experience and reputation in the market. But if you wish to test them, then ask for a free trial offer and easily evaluate the quality of the outcome.
Would you like to start a project with us?
We offer FREE quotes and also provide a FREE trial or test run for a few hours, depending on the size or volume of your project. Please feel free to contact us soon.