Industry-leading CRM data entry services at the cheapest rate
Customer relationship management (CRM) services help you effectively define and develop various intelligent strategies to better manage your customer interactions and data. It improves business relationships with clients, which also increases sales. Does this look like what your business needs right now? If so, contact us, and let's get started.
Digitocus digitization service offers organized, clean, and accurate CRM data entry services for leading industries in the US, UK, and Europe at an affordable rate. CRM data entry is time-consuming, and due to its delicacy and importance, it requires special attention. That is why it is a smart choice to outsource CRM to Digitocus.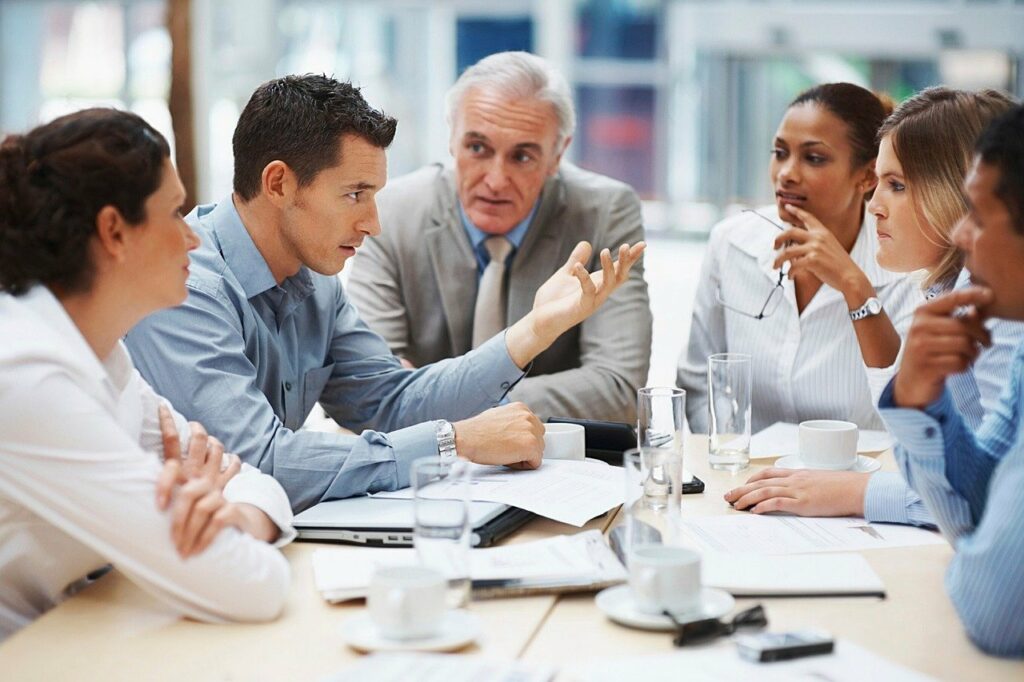 Some of the solutions we offer
Customer Profile Creation
Our professionals create and maintain a database of customer profiles that will provide insights into what they want and need. This helps your business create an effective marketing campaign when you opt for CRM outsourcing services.
Customer Segmentation
At Digitocus, we deliver a segmented customer database that enables better up-selling and cross-selling. We help you create a clean customer information database, weeding out contradictions and duplications so that you can easily figure out inconsistencies that could indicate fraud.
CRM Software Entry
We are familiar with advanced technology systems and CRM software like ZOHO, HubSpot, SalesForce, etc. All these tools and others are adapted for the effectiveness and quality delivery of CRM data entry services.
Why choose Digitocus to outsource CRM data entry?
Digitocus provides data entry services that are completely tailored to your specific requirements. As a reputable provider of CRM services, we spend time getting to know your objectives before finding the best strategy to address each difficulty, resulting in positive and effective outcomes. Our assistance is available to all organizations, despite the size of the company.
Specialized Knowledge:
We have a skilled workforce of professionals who are well-experienced and can bring success to your project. Digitocus has created a team of highly skilled and experienced data entry specialists who have been professionally qualified in CRM data entry solutions for organisations in a variety of industries.
Experience and expertise:
Our team of experts has the expertise and practical expertise to deliver the best solutions across sectors. We have a thorough knowledge of the fundamental procedures and methods that allow your CRM to run efficiently and precisely reflect properly managed CRM data, as well as ensure that your CRM database operates as planned. Digitocus is one of the best options to outsource CRM data entry services to meet the demands of your fast-growing business.
Quality Assurance:
When it comes to the greatest quality of data output, we at Digitocus take no shortcuts, and we provide our clientele with a zero-error guarantee that promises precise data management and correctness throughout all scopes. At Digitocus, projects are overseen by the project manager for a thorough quality check and final approval.
More flexibility:
We have a broad understanding of numerous industry-specific CRM requirements and have completed CRM data input for a wide range of company verticals. Our service offerings are scalable and customisable to your specific company requirements.
Guarantee of data security:
We follow strong data management protocols and assure the confidentiality and safety of all customer data through limited data access, closed-circuit monitoring, and other necessary safety measures. Your database will be created with security backup. Digitocus promises complete confidentiality when it comes to CRM outsourcing services.
Workflow Transparency:
Digitocus specifies the precise measures necessary to guarantee that your company's objectives and goals are executed with complete visibility of approach and intent, with significant communication standards and prompt support.
Reasonable Pricing:
Digitocus offers extremely reasonable pricing to guarantee that you receive the most cost-effective services possible. We offer you affordable pricing and accurate results.
Long Term planning:
Make sure that your company's goals and plans correspond with your CRM goals and that your client relationship analytics are up-to-date and correct. Digitocus provides sophisticated CRM data enty strategies to help your company's CRM performance targets.
Acquire Prospective Customers:
Through CRM data entry services, your company may boost its chances of obtaining new consumers while also keeping your current client base informed about new goods and advances.
Cut expenses:
Don't waste time and money building in-house CRM data entry services when you can instead outsource to a company like Digitocus that specialises in this domain. Data and information errors may immediately help with controlling risks and minimizing mishaps.
Boost Productivity:
Precise CRM data entry can boost your company's effectiveness and productivity, allowing your customer service and sales teams to focus on more important activities.
Our other services
Data Conversion Services
Outsourcing data conversion services is an effective strategy for many businesses across the globe.
Data Entry Services
We provide online and offline data entry in different formats to ensure smooth operations for businesses.
eCommerce Data Management
Quality data management determines the growth and long-term success of any eCommerce business.
Data Mining Services
Data mining is a process that companies use to analyse data, turning raw data into useful information.
Would you like to start a project with us?
Get in touch with us today. Our team of experts will assist you throughout the procedure and guarantee that your project will be a complete success.
Would you like to start a project with us?
Get in touch with us today. Our team of experts will assist you with our CRM Data Entry Services.